Let the magic begin!
You are one step ahead of an unforgettable trip to your dream wedding party! Are we getting started?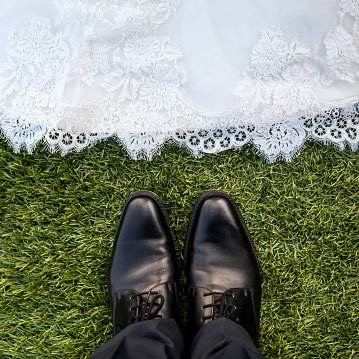 We believe your wedding day is worth the best of your life!
The fun should be commensurate with your style and requirements to every degree. We are ready to do everything to make that night unforgettable. By giving us some basic information, you will give us the proper tools to help you in the process of organizing your wedding fun! Are you ready to start the magic of an unforgettable party?
Aren't you a married-to-be couple? You can contact us here.
The modes of communication we offer vary. You can choose the one that suits you best:
Alternatively, you can fill out the form below, giving us more detailed information about you and your wedding and we will get back to you as soon as possible. Also, by completing the form, you create your own account on the Amaze Djs website in the sectionCouples Area, acquiring privileges such as richer content, more information and detailed pricing for our extra services and the ability to organize music streaming for your wedding day online.
Talk to us about you…
It will take you only half a minute and leave all the rest up to us! Let us introduce ourselves, then!